Bio-Distant Healing Group Session June 7th

Friday, June 7, 2013 from 9:30 PM to 11:00 PM (PDT)
Event Details
Bio-Distant Healing Group Session
On Friday, June 7th from 9:30pm-11pm

(Receive in your own home, no travel necessary)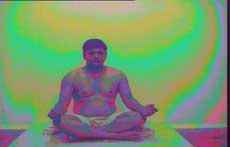 To receive the distant healing session please purchase a ticket above. You will then  enter your name and up to 3 goals for the distant healing session. Your goals may be related to your health or another area of your life including family, career, finances, conflicts etc...
To receive the distant healing, it is ideal if you meditate, rest or sleep at the time of the transmission to gain maximum benefit. Avoid alcohol, meat, and caffeine for 24hours prior to the distant healing session.

Write down your goals with positive language and in terms of what you would like to accomplish in 2013.
During deep meditation, in the Theta state of consciousness, I will energise your  goals and increase the healing energies in your Bio-Field  to boost your immune system and stimulate health and wellness in your Body, Mind and Spirit.
This event will repeat on the 7th of each month. Please feel free to sign up monthly. You can use the same goals or different goals. It's good to write them out more than once.

Warm regards,
* * * * * * * * * * * * * * * * * * * * * * * * * * * * * * * * * * * * * * * * * *

Here are some replies from a few clients in relation to
DISTANT HEALING SESSIONS.

* * * * * * * * * * * * * * * * * * * * * * * * * * * * * * * * * * * * * * * * * * 
I woke up this morning, and thought, "Something's different.  My neck isn't as tight. 
And then I remembered the healing session you did last night!  Wow!!  You really know
how to use your gifts!
My itchy rash is also better and

I e

xercised today with plenty of energy.
So I just wanted to thank you.  I really appreciate you! K, USA
Dear Michael,
I would like to express sincere gratitude for the distant healing session you carried out for my mother on the 29th December. This was done at the request of our dear cousin and friend, who has been tremendous support over the last 18 months, when my mother's cancer was diagnosed as terminal.

We decided to set three main objectives for the healing, namely, the improvement of my mum's anemia, helping her to gain the belief in the power of her own mind and self healing and repeating the mantra l'Oponomono every day. I am very pleased to inform you that her condition has greatly improved over the last month. The recent blood tests showed that she was not anemic anymore and she no longer needed the blood transfusions (which she previously required every 10-14 days). Mum is much more active and doesn't have so much trouble breathing and moving around. However, the most noticeable change has been psychological. It is difficult for me to comment on her acceptance and belief in self healing, but she is considerably calmer and more positive. She also repeats the mantra daily for half and hour.

Once again, thank you so much for your help and I wish you all the best with your future work.
Kind regards, H, Canada

Hi Michael,
Just wanted to say thank you so much for the distant healing.  The impact is still rippling through me. It's subtle but very perceptable. Tons more energy and a sensation as though a line of steel is running through me giving me the strength to push through obstacles, if you know what I mean...
Wishing you and the family a wonderous new year. E, UK
Hi Michael, thank you for the distant healing.
The next morning when I woke up I had forgotten about the healing session but I had this feeling that everytthing was going to be alright.
Since then I have taken steps towards achieving my goals, but without actually mentally planning it. It is just happening naturally.
For example I seem to be off sweet things and my body is wanting to move a lot (I have diabetes type 2 and want to get rid of it).
I have been keen to get started on my house clean up and so is my husband.
I have been getting started on working with my finances, in a positive way ie not keeping saying I can't afford this or that.
I have been trying to do these three things at the start of a new year for years and have always postponed it for weeks. I seem to have got a great incentive to start now.
Thank you and have a peaceful, healthy and prosperous 2012.
* * * * * * * * * * *
Thank you so much for the distance healing!
We have had amazing results!

My Mom has been in the hospital receiving numerous platelet
and blood transfusions.  Normal platelet levels are within the
range of 150,000 to 300,000.  My Mom's platelet counts
have been at a dreadful 5,000 to 8,000 lately.
Even after many transfusions.
 
However, after receiving her transfusions on Thursday, her Friday
morning blood test results showed a platelet count of 98,000!!
The doctor was truly amazed.  As was my entire family.
 
Thank you again, Michael. 
You have an amazing gift! L, USA
* * * * * * * * * * *
I was having major issues with my health, that I could not seem to get through. I e-mailed Michael in Canada, asking for his help, and although I'm in rural Scotland I knew distance was no problem for my healing to happen, what a difference on the first day, I felt elated and so positive as there was a marked difference immediately, my health is back to normal, my energy levels have soared, and I feel back on track with the rest of my life, I have clarity once more, and am a very grateful, healthy and happier person, I'm ecstatic with the results. G, Scotland
* * * * * * * * * * *
I asked Michael would he please do some Distant Healing on our Son as
we were at our wits end as to where this 16 yr old boy was going (as it
looked like a very dark road.

He is just 16 yrs and has a moderate hearing loss and with dyslexia
learning difficulties and a huge amount of resistance and totally refusing
to change or to listen. Impossible to get through to and highly sensitive
it was like walking on eggs to live with him.

School has never been positive for him and he lacked so much confidence he
was never willing to try and work or help himself.  As he repeatedly says
nothing works.

Knowing in my heart this child has huge potential and if we could let go of
the resistance we could have the fantastic child come true and go with the
flow of life and its gifts.


The results from the distant healing are amazing as my son has let go of the resistance and is so much happier in himself willing to learn and is responsible to get into his studies and wants to do well in his exams.
So much easier to live with opening up all the time.


We are so grateful and thankful to Michael for his fantastic work. He is a very Special Healer and Being Of Light   J, Ireland
 * * * * * * * * * * * * * * * * * * * * * * * * * * * * * * * * * * * * * * * * * *
Michael D'Alton's Bio-Energy Healing Clinic
Electra Health Floor, 970 Burrard Street,
Vancouver, B.C. 604-685-4325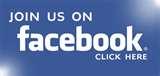 When & Where


Distant Healing
In the privacy and comfort of your own home

Friday, June 7, 2013 from 9:30 PM to 11:00 PM (PDT)
Add to my calendar